Dermatologist in Lucknow - Care About More Than Just Your Skin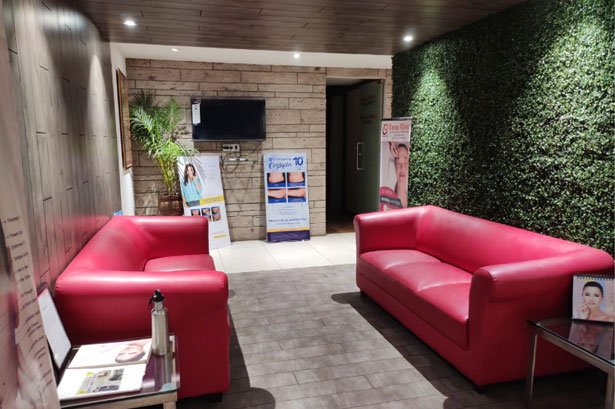 About the Clinic
After a lot of Brainstorming, our brainchild 'Derma klinic was born in early 2008. As we all know a few years ago Lucknow was lacking a Skin Care Centre of high standards, like the many such options available in the metro cities of our country (India). Dermatologist in Lucknow Neeraj Pandey (M.B.B.S., M.D.-Dermatology, F.A.D.S.-National Skin Centre- Singapore) a qualified Aesthetic Dermatology, has, in this short period, established himself as a local icon. Along with Director & Aesthetic Specialist Tulika Pandey (M.B.B.S., D.C.H., T.N.P.- Japan) has obtained excessive training in all cosmetic procedures done at Derma klinic. Best skin Doctors in Lucknow have together built a reputation for delivering the highest quality Skincare service possible under one roof, whether it is a skin illness or a cosmetic requirement. I hope you will enjoy these products and love them as much as I do.

Dr. Neeraj Pandey is a Dermatologist, and specializes in Aesthetic Dermatology and Trichology in Gomtinagar, Lucknow and has an experience of 10 years in these fields. Dr. Neeraj Pandey practices at Derma Klinic in Gomtinagar, Mahanagar, Hazratganj, Lucknow.
He completed MBBS from KGMC LUCKNOW in 1998, MD- Skin & VD from BRDMC Govt.Medical College in 2005 and FADS from National skin centre Singapore in 2006. He is an international fellow of American academy of dermatology and European academy of dermatology, member of Indian Association of Dermatologists, Venere ologists and Leprologists (IADVL), Cosmetic Society of India (CSI) and Association of Cosmetic Surgeons of India (ACSI). He has done multiple clinical trials as Principal Investigator, been speaker and chairperson in multiple international and national conferences, published international papers.
Life Style
Our first priority is the interest, care and well-being of our patients; this takes precedence over everything else at the clinic. Professionalism – We adhere to the highest clinical and ethical standards laid down by the global medical fraternity. Lifelong learning – We are committed to fostering a culture of professional improvement through frontline research, cutting-edge technology and latest clinical practices on a continuous basis. With a wealth of product knowledge and experience, we are committed to helping you choose the procedure that best suits your skin type, lifestyle and other factors.
Vision and Mission | Best Dermatologist in Lucknow:
In today's world, first appearance and young fresh look are of huge importance in all spheres of life in both personal and professional. We at Derma Klinic provides a vison and a solution to correct or overcome various skin and hair related problems, as well as correction of various cosmetic flaws, to give a more confident and younger you.
Dermatologist Neeraj Pandey
MBBS (KGMC), MD (Skin & V.D), International Fellow-American Academy of Dermatology-European Academy of Dermatology
Tulika Pandey
-
Aesthetics Specialist
Director & Aesthetic Physician MBBS (KGMC),DCH (KGMU). Hair Reduction, Ageing Consultant, Specialist in Filler & Laser.